Our Year 4's have been enjoying a number of Summer Sporting festivals.
The festival season started with a Mini Tennis competition for the children who play regularly as well as a festival format event with skill-based activity stations. In the competition, the team came a very respectable 3rd place and the skill based activities keep everyone on their toes. A fun time was had by all.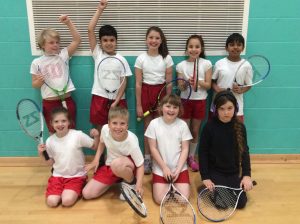 In the same week another set of Year 4's, this time our rugby enthusiast took part in the Tag Rugby festival at Old Verulamians. Teams from all over St Albans were taught how to play the game and then enjoyed a little tournament with the help from players from the Saracens Sports Foundation.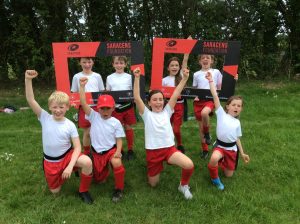 On Tuesday the girls in Year 6 put on their cricket whites and took part in the annual Cricket festival at Clarence Park.  This year using the New Dynamos Cricket format the girls each had a go at bowling, fielding, wicket keeping and batting.  Playing schools from St Albans and Harpenden the whole enjoyable day included stumpings, catches, runouts, rain showers and sunshine, what a great way to spend a Tuesday.  Well done the girls who took part!