Welcome to St Alban & St Stephen Catholic Primary School & Nursery
Our historic school was founded by the Sisters of Mercy in 1934 on the site of an orchard in Vanda Crescent (where the EYFS and Key Stage 1 buildings currently stand). Originally educating children up to the age of 14 in just 3 classrooms, it was expanded in 1958.
When the junior school opened  in June 1974 in Cecil Road on the former site of Europe's largest orchid nursery, the original school became an infant school. A nursery was added in 1975 which was extended in 2006, creating the current Foundation Stage block.
In 2019, the two schools became a federation, and in September 2020 we became an all-through primary school and nursery.
Our school saints are St Alban & St Stephen.
St Alban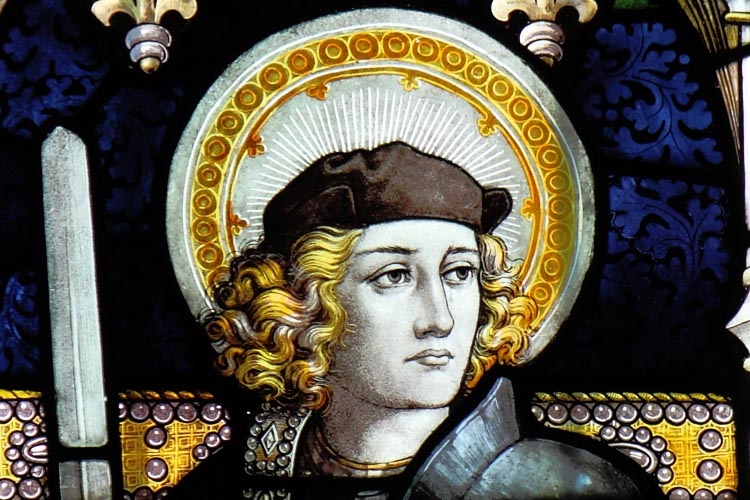 It is believed that Alban lived in a town called Verulamium (now St Albans) during the 3rd or 4th century. Most people worshipped Roman gods and it was dangerous to be a Christian. Alban gave shelter to a Christian priest whose life was in danger. The priest taught Alban about Jesus and baptised him. One day, soldiers came to arrest the priest! Alban and the priest quickly swapped clothes, so that the priest could escape. The soldiers arrested Alban because they thought he was a priest. He was put on trial then beheaded. 
Alban was the first Christian in England to die for following Jesus which makes him a martyr. Many years later, when all the people in England were Christians, a beautiful Abbey was built in Verulamium, and the city was renamed St Albans in his memory.
St Stephen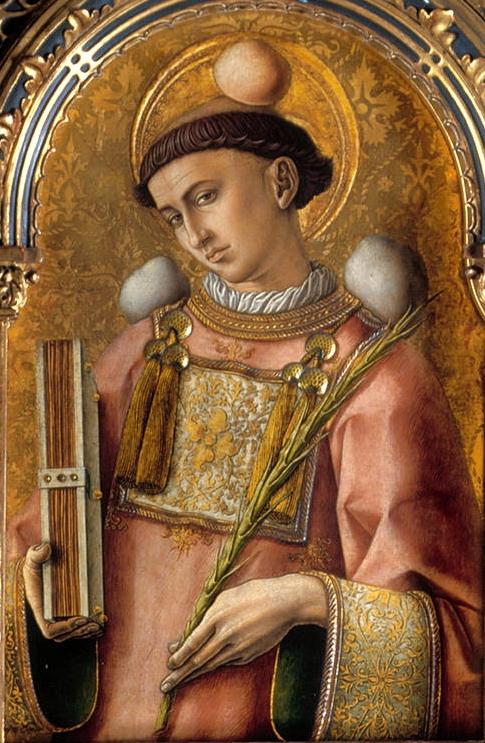 A year or so after Jesus had risen from the dead, the Bible says that the twelve Apostles chose seven men to become deacons. Their job was to look after any followers of Jesus who were in need – such as the children whose parents had died, or widows who had no-one to look after them. Stephen, who lived in Jerusalem, was one of those seven deacons. He was particularly good at persuading Jews to join the followers of Jesus, which made some important people angry. They paid a number of men to tell lies about Stephen and what he was saying. Stephen was killed because of these lies. Stephen was also a martyr and the first Christian to die for his faith.
Sisters of Mercy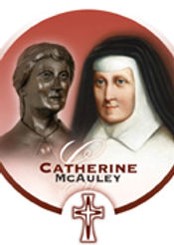 Catherine McAuley was a very wealthy woman who lived in Dublin in Ireland. She knew that God wanted her to become a nun and do something to help others. In 1831, Catherine used all of her money to build a large house as a school for poor girls and a shelter for women. Catherine called her house a House of Mercy.  Many other helpers joined her and they called themselves the Sisters of Mercy. The Sisters of Mercy helped the homeless and poor, taught children in schools, visited the sick, cared for old people and helped anyone in need.
Before long, there were Mercy Houses all over Ireland and England too. In 1899, some Sisters of Mercy came to St Albans. They opened a special rest home for working women. The next year in 1900, the Sisters of Mercy built a wooden hut in the garden as a school for Catholic children. Soon, the home and the school were much too small for all of the women and children who needed help. The Sisters of Mercy built a new school with three classrooms behind St Alban and St Stephen Church on Beaconsfield Road. They also opened a new convent called Maryland.
By the 1930s, the school was so crowded that there was not enough room for the children to learn, so the Sisters of Mercy bought some land in Vanda Crescent. The new St Alban and Stephen School opened in 1934 nearly 90 years ago with enough space for 160 children. All of the teachers were Sisters of Mercy. Since then, our school has grown and flourished. Our buildings are now spread over two sites and more than 450 pupils attend our school.
In 2023, we held a service and planted two trees on the lower site to commemorate the founding of our school by the Sisters of Mercy. Because St Alban & St Stephen Catholic Primary School was founded by the Sisters of Mercy, we believe that we have a special mission. Just as the Sisters of Mercy spent their lives helping those in need, we try to follow their example by caring for others. This might mean praying for someone, cheering someone up when they are sad and lonely, helping someone who is struggling, or giving our time or raising money to help the poor and vulnerable.