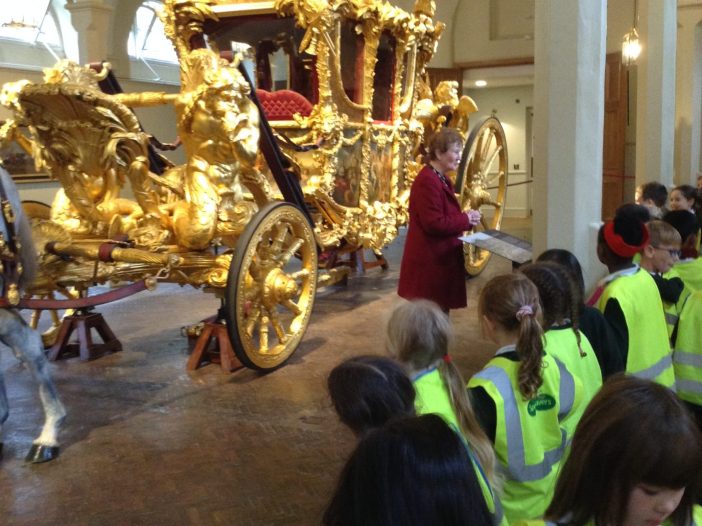 The Intent of our History Curriculum
History at St Alban & St Stephen Catholic Primary School reflects the purposeful journey for the whole child, equipping our pupils with the skills and knowledge necessary to excel in all aspects of life, both inside and outside of the classroom. It takes our children on a journey which provides opportunities for them to develop skills and knowledge – both academic and personal – which will ensure that success is achievable for all, regardless of circumstance.
Our history curriculum aims to inspire our pupils' curiosity to know more about the past. History helps pupils to understand the process of change, the diversity of societies as well as their own identity, where they come from and the challenges of their time.
We value the development of the whole child. Our children are not just learners – they are explorers, investigators, enthusiasts, performers, decision makers, contributors, creators, role models, members of society, and ultimately the future of our community and the world beyond it. They are taught to ask perceptive questions, think critically, weigh evidence, sift arguments and develop perspective and judgment. In History we relish building the historians of the future! We ignite pupils' curiosity and fascination about the past of our school, Britain and of the wider world, in turn deepening their sense of chronology.
We encourage our students to think, act and speak like those working in a historical field would: to research thoroughly, to weigh-up evidence, to understand chronology, to evaluate interpretations and develop arguments: skills which are invaluable to their future lives in education and beyond. Our carefully structured history curriculum provides opportunities additional to the National Curriculum endpoints, to build cultural capital and, through exposure in history lessons to life-skills such as British Values, tolerance and empathy, enabling pupils to become well-rounded members of society in preparation for later life.
At St Alban & St Stephen, we hold our local community in high esteem. We are committed to providing children with opportunities to investigate and make enquiries about their local area of St Albans, so that they can develop a real sense of who they are, their heritage and what makes our community unique and special. Our close proximity to London also makes it a vital component of our History curriculum. Learning is brought to life and the History curriculum enriched through engaging first-hand experiences, both on and off-site.
Aims:
An excellent knowledge and understanding of people, events, and contexts from a range of historical periods.
The ability to think critically about history and communicate ideas very confidently in styles appropriate to a range of audiences.
The ability to consistently support, evaluate and challenge their own and others' views using detailed, appropriate and accurate historical evidence derived from a range of sources.
The ability to think, reflect, debate, discuss and evaluate the past, formulating and refining questions and lines of enquiry.
A passion for history and an enthusiastic engagement in learning, which develops their sense of curiosity about the past and their understanding of how and why people interpret the past in different ways.
A respect for historical evidence and the ability to make robust and critical use of it to support their explanations and judgements.
Significant levels of originality, imagination or creativity as shown in interpretations and representations of the subject matter including through extended writing.
An extensive base of geographical knowledge and vocabulary.
Through our in-depth and carefully sequenced lessons, pupils' historical skills and concepts are transferable to whichever period of History is being studied and will equip pupils for both their future learning and future life.
These key historical skills and concepts are:
Investigate and interpret the past
Build an overview of world history
Understand chronology
Communicate historically
Organisation
Through sequences of lessons and topics, pupils' historical skills and concepts are built, reinforced, and transferred into other contexts, allowing children to deepen their understanding and remember what they learn. Every History unit begins with a big question. Throughout the topic pupils are encouraged to acquire skills and knowledge in order to make informed opinions and draw conclusions to answer the big question.
Impact
Our pupils leave St Alban & St Stephen Catholic Primary School with the knowledge to think like a historian, act like a historian and speak like a historian, and they can confidently transfer these skills into their everyday life, in education and beyond.
SSAS 2022-23 History_Geography Coverage Years 1-6.docx