Latest News - Catholic Life
"Collective worship is an essential part of our daily school life at St Alban and St Stephen. Every day, we gather together to share and deepen our faith and learn and grow with God as a community. Classes share in daily acts of worship and we also meet each week in our Key Stages to hear the Gospel, pray together and worship through song. Throughout the year, we also gather as a school community to celebrate important events in the Church's calendar. Through regular prayer and worship, including liturgies and Masses held in our school and in our Parish Church of Ss Alban and Stephen, the rhythm of the Church's year is a normal part of our school life and each pupil's life."
You can find out more about how we follow and celebrate the liturgical year here:
Learn more about Prayer and Worship at each stage in your child's School life here:
Our School Prayer was composed by Class 4N when our two separate schools amalgamated. It sums up our Catholic faith and how we try to live. We say our school prayer every day and at the start of every act of worship.
Dear God,
Bless all the children and staff in our school.
Bless all our loving parents, our school community and parishioners.
Let us follow the shining examples of St Alban and St Stephen.
Help us to be the best that we can be and guide us as we stay connected to you and Jesus in all that we do.
As a school, we are learning and growing with God by our side.
Amen.
Click here to learn more about the rich prayer and worship life of our School:
January 6th 2023 Epiphany Mass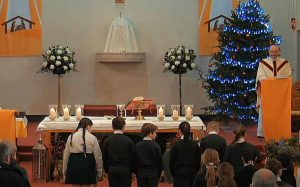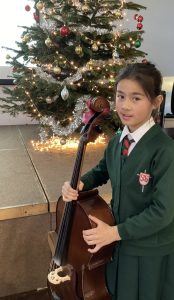 December 2022 Praying the Angelus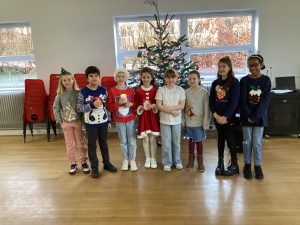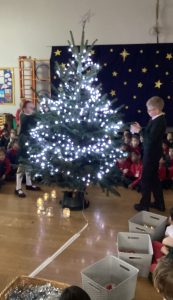 November 2022 Remembrance Day Assembly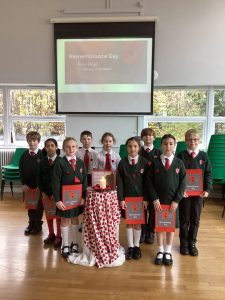 October 2022 Praying the Rosary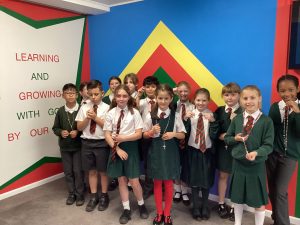 September 2022 Harvest Festival Appeal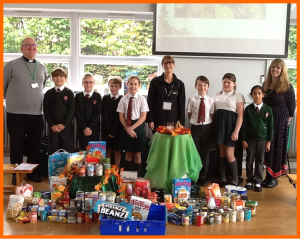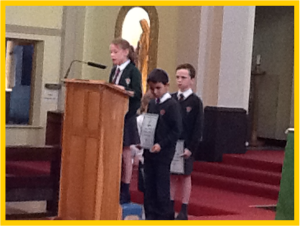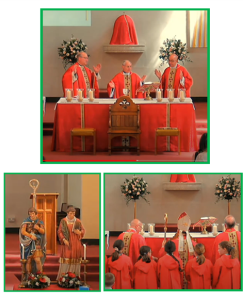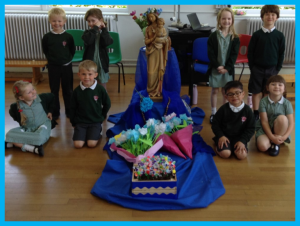 Blessing our Primary School 2020
To mark the beginning of the school year as a brand new primary school, Fr Michael and Fr Julian joined staff on our INSET day to bless both buildings. It was a very symbolic and moving service and was attended by all school staff.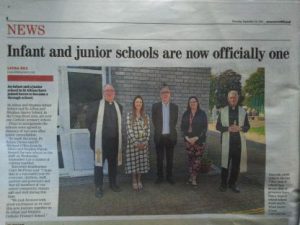 Our House Saints
When our school amalgamated into one primary school, one of the ways in which we marked this new period in the history of the school, was to change the House saints. Our four Houses are named as follows and every child and adult is part of a House.
Saint Peter as the foundation of the church.
St Paul to represent the power of God to transform.
St Teresa of Calcutta to represent servitude and charity.
St Bernadette to represent faith, prayer and the importance of Mary.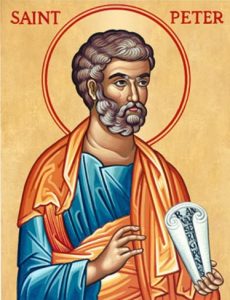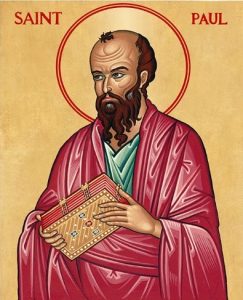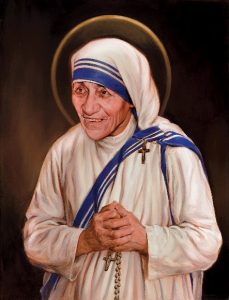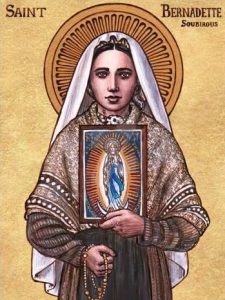 How we have worshipped together 
Advent and Christmas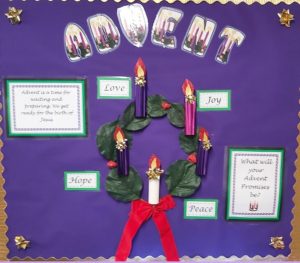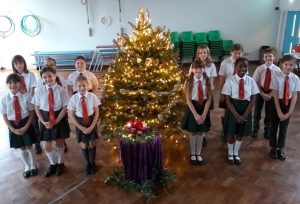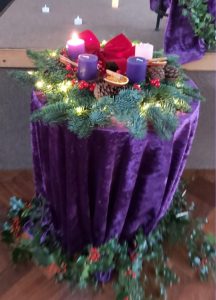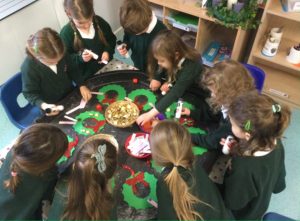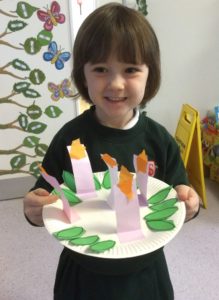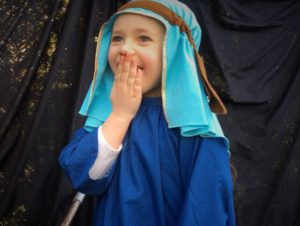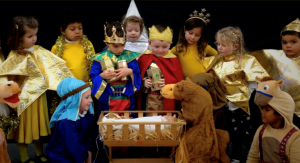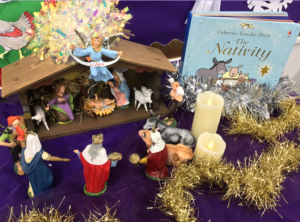 KS1  Choir
Year 3 Choir