Our Chaplaincy Team for 2021-2022
This year, we have appointed Chaplaincy Team members from Year 5 and 6 – Congratulations to our Chaplaincy Team for 2021-2022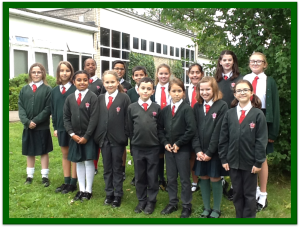 Look at the wonderful Remembrance artwork done by some of our very talented Chaplaincy Team.
Click on the link below to see a poem written by one of our Chaplaincy Team members.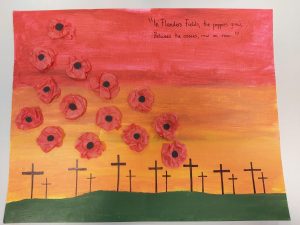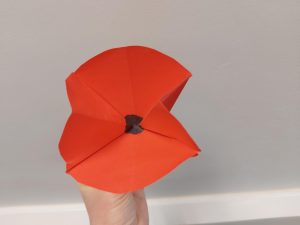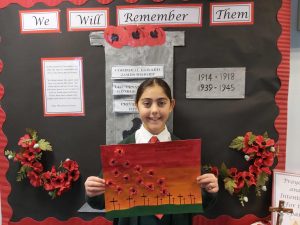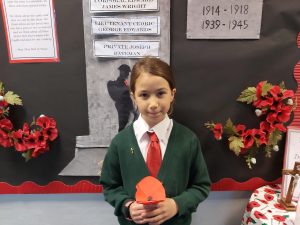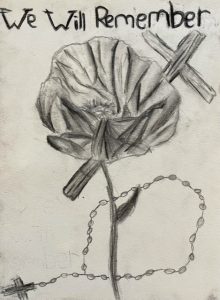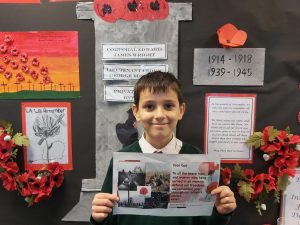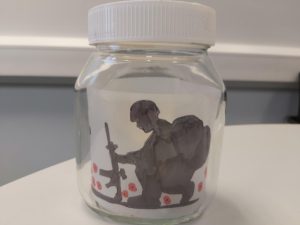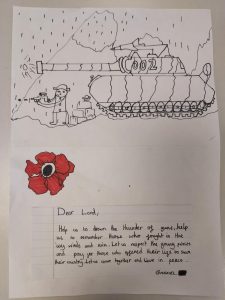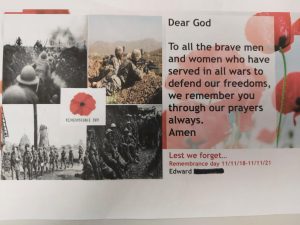 Here is our new school prayer – Composed by the Chaplaincy Team 2020
Dear God,
Bless all the children and staff in our school.
May we all work together to learn valuable lessons.
Bless all our loving parents, our school community and parishioners.
We thank you for all our kind friends and hardworking teachers.
Let us follow the shining examples of St Alban and St Stephen.
Help us to be the best that we can be and guide us as we stay connected to you and Jesus in all that we do.
As a school, we live, love and learn with God in our hearts.
Amen.
We are the Chaplaincy Team for this year. Our role is the following:
To help the school to be a community of faith.
To encourage the pupils to live their faith in daily living.
To develop good relationships within and beyond the school community.
To support Liturgy, prayer and the spiritual life of the school.
To involve pupils in fundraising for charities.
To continue to develop strong links with the Parish.
To support the school in its Mission Statement.
We have lots of ideas of how we can fulfil our roles. Here are some of them:
Help to prepare weekly Gospel Preparation assemblies
'Saints Day' celebrations
Organise various charity fund-raising events
Suggest ideas for RE resources
Help to lead assemblies
Work with other Chaplaincy Teams
Promote bible stories
We have also thought of how we can work together.
The following are our five top tips to help us be a successful Chaplaincy Team.
Listen to each other's ideas.
Communicate with all the team members, school and parish.
Encourage everyone when making decisions, to share their ideas and to try their best.
Include everyone when making decisions.
Lead by example, love everyone especially people you don't get on with.
If you have any ideas that you wish to share with us then please let us know.