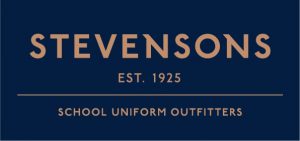 Our uniform is available from Stevensons who are situated on Victoria Street in St Albans.
All pupils are expected to wear the correct school uniform and all items must be clearly labelled with their name.
Please note for health and safety reasons: All hair must be neatly tied back and off the face. Hair accessories should be neutral or in school colours. No nail varnish is permitted. Ear-rings must be small plain studs (these must be removed during all sporting activities). Children are encouraged to wear a watch but no other jewellery items are allowed.
Uniform List