Our first week back after half term has been a busy one! We started off by thinking about All Saints' Day and All Souls' Day and learning about why we observe these special days. We've also been learning about the story of Guy Fawkes – we took some great notes that we've then turned into great, detailed recounts about his life.
In D&T, we have been making animal masks. We cut out the shape and coloured it to look like an animal. Then we folded the mask to help add some shape, and attached a stick. The children were very pleased with their disguises!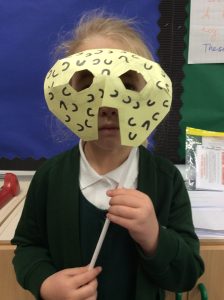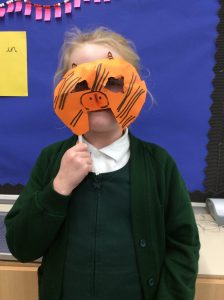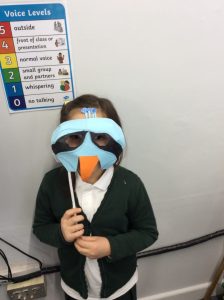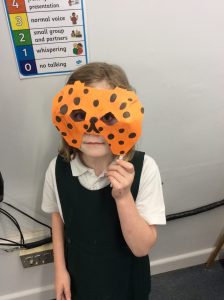 Enjoy any Bonfire Night celebrations over the weekend!