We have had animals galore in Nursery this week! We had the chicks in the class on Wednesday and every child held a chick. The best description was they were "very very very very cute". We also had an exciting surprise on Wednesday morning as our caterpillars had turned into butterflies! The children helped make nectar with sugar and water and put oranges in the net for the butterflies to eat.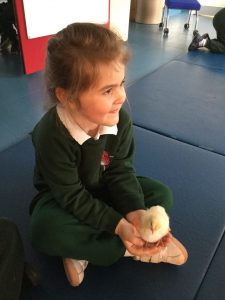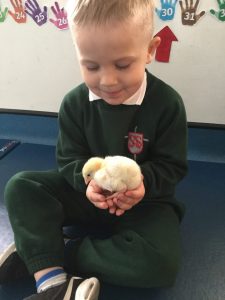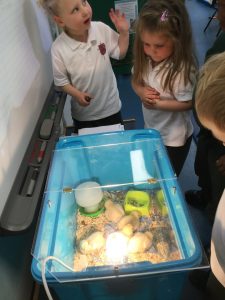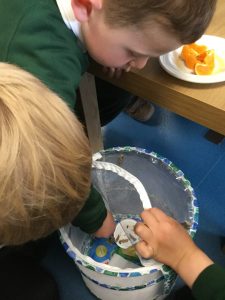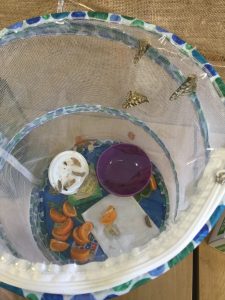 We are doing lots of growing at the moment and the children have been planting their own sunflower seeds and have helped decide where they need to go to grow the most. We have also been reading 'Jasper's Beanstalk' in class so we have been setting up our bean growing with see-through bags and cotton wool so we can see the roots form.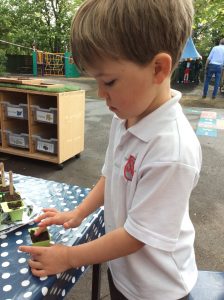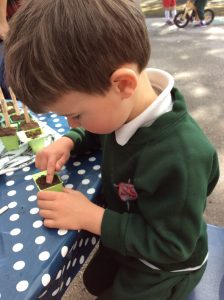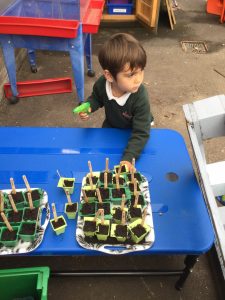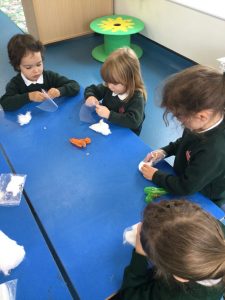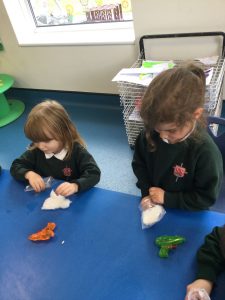 Following the children's interests, we have been celebrating birthdays this week. The children have been playing in a birthday role play and it has linked quite nicely to our R.E topic of Pentecost! The children made their own Pentecost headbands using their amazing cutting skills for the flames.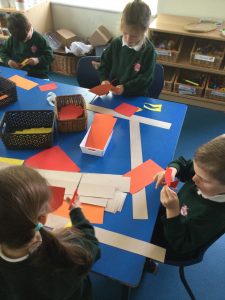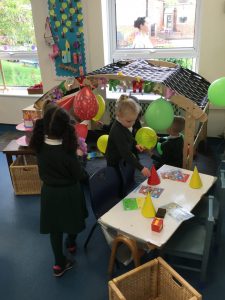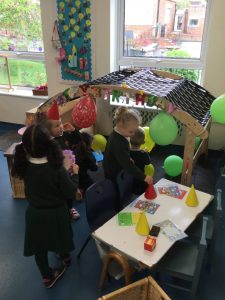 It has also been Walk to School week this week and the children have been practising their best safety skills. Rule number 1 – Stop! Look! Listen! Rule number 2 – Never talk to strangers. Rule number 3 – Always wear a seatbelt in the car.