A huge thank you to everyone who has supported our Birthday Book Club which we launched in January. Your generous donations have allowed us to add 48 new books to our Library this term, enjoyed by children across all year groups.
Many more children will receive their Birthday Books after Easter and throughout the Summer Term.  We look forward to marking their special day with a new library book and thank all who have subscribed in advance.
Here are some of our Birthday children with their choice of book –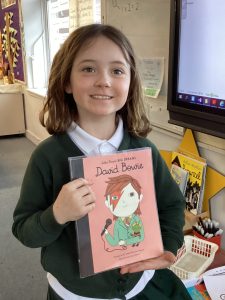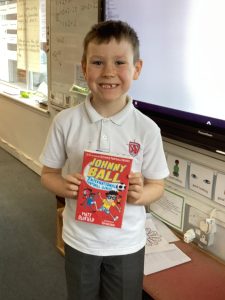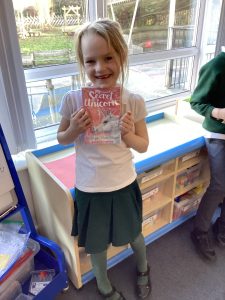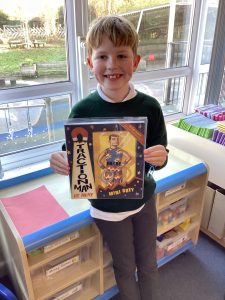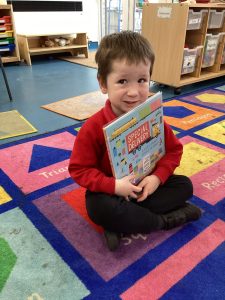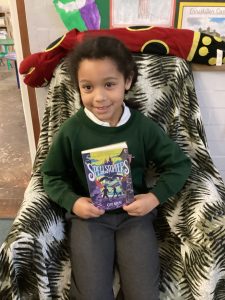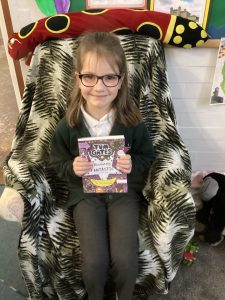 To join the Birthday Book Club, please make a donation via Arbor (suggested amount of £6 per book) in the School Shop option.
A new member of the Birthday Book Club can choose their book as close as possible to their birthday from the selection in the Library. Their name will be inscribed on a special book plate inside the cover and they will be the first to borrow the book to read with you at home. It is then returned to the library for the rest of the school to enjoy.