Our
Birthday Book Club
is up and running!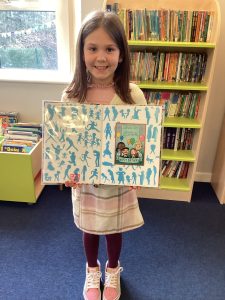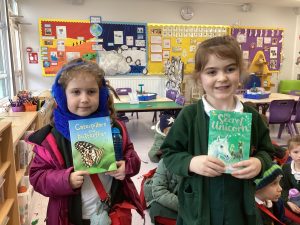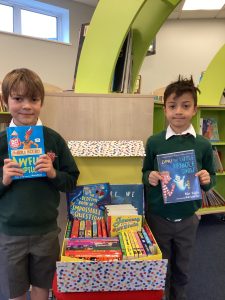 This is an enhancement of our healthy school initiative around birthdays and a wonderful opportunity to add new titles to our library.  
We have a wonderful variety of new books in the Birthday Book Club box for our Birthday children to choose from, something to please all levels of reader and interest. Our super-talented Teaching Assistant, Miss Wall, has designed a very special book plate to go inside the books.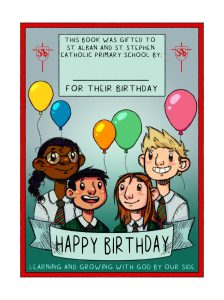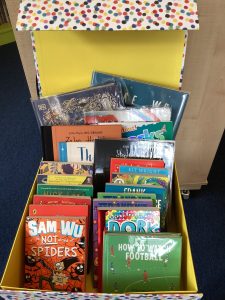 A new member of the Birthday Book Club can choose their book during their Library Class on the week of their birthday (this may not be on their actual birthday).
Their name will be inscribed on the special book plate, and they will be the first to borrow their chosen book to read with you at home.  It is then returned to the library for the rest of the school to enjoy.
To join the Birthday Book Club please make a donation via Arbor (suggested amount of £6 per book) in the School Shop option. 
If your child has already celebrated their birthday this academic year, they are still welcome to take part. 
This is a gift which will not only enrich our school library, but will also teach the children about giving and sharing. 
Thank you to everyone who has supported us already, including Orlaith, Jack, Sebastian, Francesca, and Quinn.
We look forward to celebrating with your children and sharing some great new reads.
If you have any queries please contact us at: admin@ssas.herts.sch.uk
Ms Keaty
Librarian