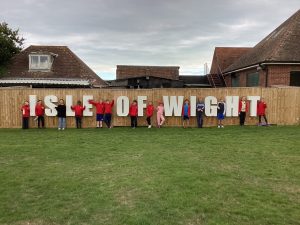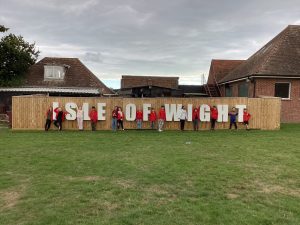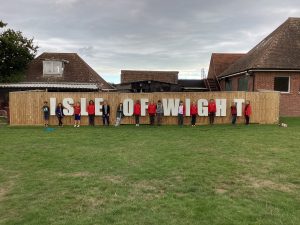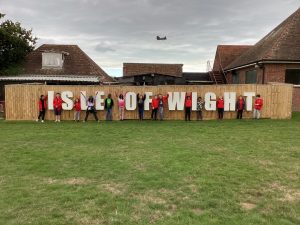 We woke up again to clear blue skies despite predictions of rain. After another full English breakfast, we started our morning activities: half the year group made their way down to the beach to bodyboard, the rest enjoyed a climbing activity where they learnt techniques to safely help and support their friends to reach the top of "Jacob's Ladder".
Amy said, "It was thrilling and good for team work."
Amelie agreed, "It was challenging, but I climbed much higher than I thought I would."
We all met up again for a delicious lunch of hot dogs or cheese and onion pasty. We then had some free time to play ball games or chill with our friends in our rooms.
The afternoon activities were: archery, fencing, den building or orienteering.
We came back and started to pack our bags and organise our rooms as we have to vacate our rooms after breakfast tomorrow.
After dinner we spent our last evening singing songs around a campfire.
The children have had a fabulous week. They have made new friends in mixed class groups and tried new activities. They have understood the importance of resilience, being organised and helping each other.
It has been a pleasure to take such a group of well behaved children on this residential trip. They have been a credit to you and the school. They are looking forward to sharing their experiences with you over the weekend.
We have attached a few group photos tonight and have lots of photos to share with you at our Isle of Wight Assembly. 
See you all, tomorrow!