This season due the amount of talent footballers in our school the boys have been entered into two leagues.  During the first part of the season both teams have encountered challenging opposition but after a fraught couple of weeks the games of this part of the season have been played.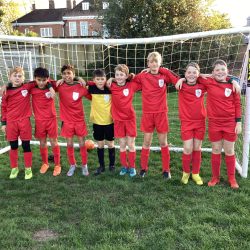 Boys' Team played against Alban City and started the game strongly with plenty of shots. During the first half, Alex scored a screamer putting the team ahead. Alban City came back and pressurised our defence and just before half time equalised. The second half started evenly with both teams getting lots of shots away, Alban City managed to get a goal on the break. SSAS dug in hard and Noah made a great run to score bottom left. The game ended in a 2-2 draw. The team played well with a special mention to Francis in goal who made some unbelievable saves. Congratulations to Francis who picked up the well deserved POM and CP.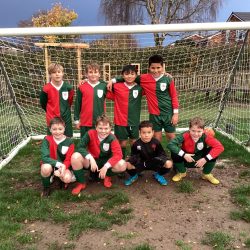 In the other league the boys played 3 games on the 28th, 29th and 30th. In the first game for this league the boys took on Praewood which resulted in an amazing 5-0 win with a hat-trick for Jonah and 2 goals for Henry B, Jonah received Player of the Match, Oliver received Coaches Player. The second game was against Killigrew who played extremely well. We had some moments where we played really good football but unfortunately it wasn't our day and we lost 4-0. Darius received Coaches Player of the match after making some unbelievable saves. The final game of the week was against Bowmansgreen and we had a strong performance in the first half as we were leading the game 3-0. During the second half, despite being a player down on the pitch, we managed to keep the lead and the final score was 5-2 win to us. Jonah received Player of the Match after a great free kick he scored and Tommy received Coaches Player as his hard work is what helped us hold on to the lead during the second half.
The return games will take place after Christmas with both teams in a strong position to win the leagues, we can't wait to play!