This week the fixtures have come thick and fast with both the Boys and Girls teams in action.
On Tuesday the Boys played against Alban City and started the game strongly with plenty of shots.  During the first half Alex scored a screamer putting the team ahead.  Alban City came back and pressurised our defence and just before half time equalised.  The second half started evenly with both teams getting lots of shots away, Alban City managed to get a goal on the break.  SSAS dug in hard and Noah made a great run to score bottom left.  The game ended in a 2-2 draw.  The team played well with a special mention to Francis in goal who made some unbelievable saves. Congratulations to Francis who picked up the well deserved POM and CP.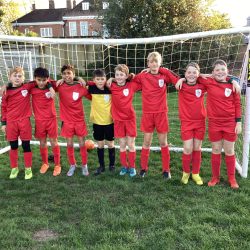 Thursday was a crazy afternoon of sporting action with football matches and netball games taking place.  Two football teams took a trip over to Mandeville School to play in league games.  This was the first game of the season for the girls and the excitement had been building all day.  The girls started strongly with lots of possession, playing the ball beautifully into space.  The first break through was from Elodie was who was in the right place to score from Emma's cross, 1-0 up,  the second goal came from a fantastic run by Emma, 2-0 up, the third was an own goal, the fourth and five came from Amelia with some superb individual footballing skills and the girls finished off an amazing win by a well taken penalty from Emerald.  What a performance!  Yesterday the girls showed what a long way they have come over the year.  Their resilience, determination and pure passion for the game shone through for a thoroughly well deserved win!  Congratulations to Emma for POM and Elodie for CP.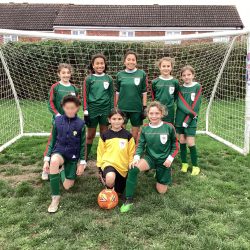 `
The boys started strongly against Mandeville with lots of forward play and keeping the ball. Our defence was solid meaning the opposition couldn't break through to get shots on goal. No goals at half time but the boys were very determined and started to attack more. We made some great runs and balls through to created chances and were very close. The game ended in a 0-0 draw but the boys were consistent and fought hard throughout the whole game and deserved to get the win. Congratulations to Noah for POM and Charlie for CP.
The netball team were also in action with their first game against Fleetville,  the team fought a tough game.  Everyone had to play well from the start, the first quarter finished without a goal, the 2nd quarter both sets of shooters were on fire with the score 2-2 at half time.  In the second half SSAS pulled out some fantastic play to finish the game 5-4 winners. Well done to Lois who picked up POM and Armi was awarded CP.