There may have been snow on the ground but what better way to finish the Spring Term than with an Inter-House Hockey Tournament.  The children of Year 6 have enjoyed a fun fulled morning battling to be the Hockey House of the year.  Having learnt about hockey during PE lessons this term the children bought together their skills, rules and tactics of the game.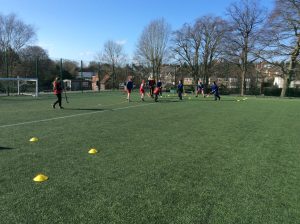 Congratulation goes to St Peter House who won on the day.
Happy Easter everyone.