This week, our Key Stage 2 pupils were privileged to meet Victoria Ohuruogu, the GB  sprinter who has won bronze and silver medals. Victoria led an inspirational assembly in which we heard her story and how she overcame defeat and injury through patience and perseverance. Victoria's message to us was to never give up,  listen to advice and stay determined, whether in sports or in any other areas of our life.
All the pupils then took part in a tough fitness circuit with Victoria and our PE coach, Mr Wallace. Everyone showed their perseverance and completed the circuit successfully!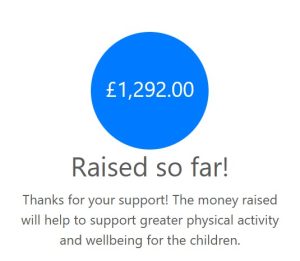 Thanks to generous families and friends who sponsored the children, we have raised an incredible £1,292! Some of this money will go towards the Sports for Schools Charity, and the rest will be spent on new sports equipment for our school, such as balls, rackets and skipping ropes to replace old and worn-out resources.
Our visit from Victoria really was a memorable event and showed our pupils the value of hard work and determination.
Thank you to Victoria, Sports for Schools, Mr Wallace who organised the event, and our fantastic children and families who helped to make this such a success!