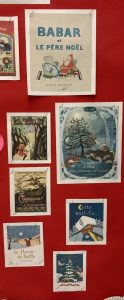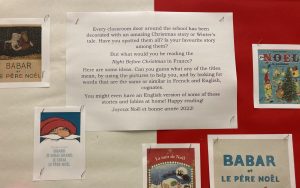 This week, we have looked at how Christmas is celebrated in France, and have looked ahead at the French traditions surrounding the feast of  Epiphany and la galette des rois.
Take a look at the French board to see some classic French Christmas stories and books. Could you use the pictures on the front covers to guess which stories children in France might be reading on Christmas Eve?
On Google Classroom you will find a great Christmas game that you can play in French, or Spanish or Italian (or all three languages!). There is also a quiz all about Christmas in France.
Have fun! Amusez-vous bien!
Joyeux Noël et bonne année 2022!
Bonne fête!