We all enjoyed dressing up with numbers, shapes and patterns for the NSPCC Number day on Friday 4th February.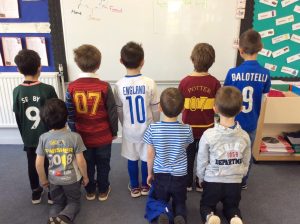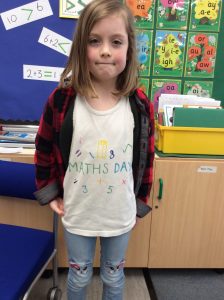 We learnt about a famous Mathematician who was known as Fibonacci.  He discovered a special sequence of numbers which can be seen in lots of different aspects of nature; such as flowers, the spiral of a shell and fir-cones.
We created our own creatures using the Fibonacci pattern.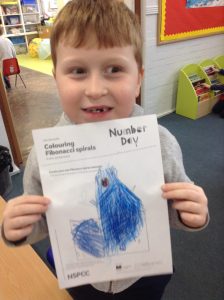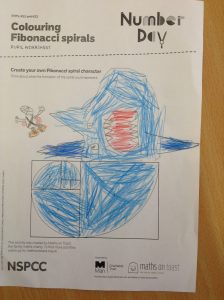 We played a game called 'Race to 100'.  We had to throw the dice and count out the correct number of cubes.  Every time we had 10 cubes we could regroup (swap 10 ones for 1 ten).  The game was so much fun!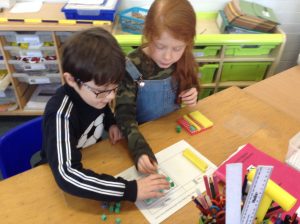 We also used our counting and tallying skills in PE this week.  We used a 5 minute timer and recorded how many laps of the track we could run, how many goals we could score in the basketball hoop, how many beanbags we could throw into a hoop and how many jumps we could do when skipping. It was great fun and really good exercise!