This week we have been thinking about Mary.  We learnt to say the 'Hail Mary' prayer and drew our own pictures of Mary.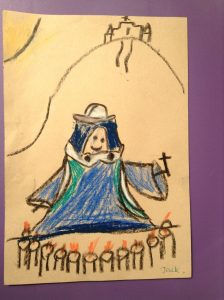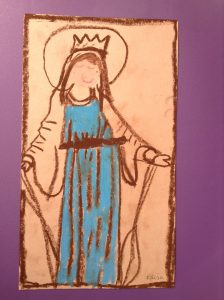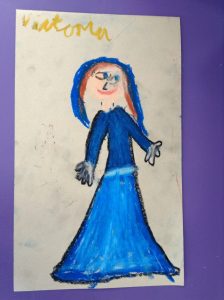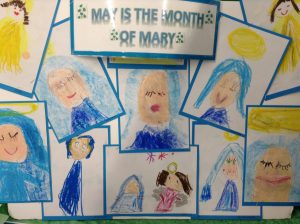 We were very excited to have a visit from the chicks in our classrooms.  We were very gentle when we held the chicks and we learnt about the life cycle of a chicken in our Science work.  The chicks also inspired us to get creative during Child Initiated Learning.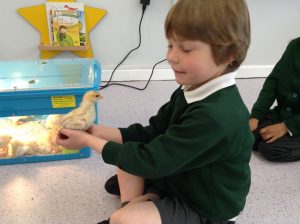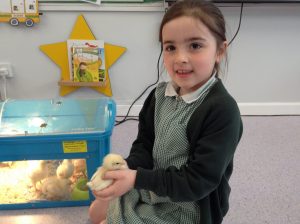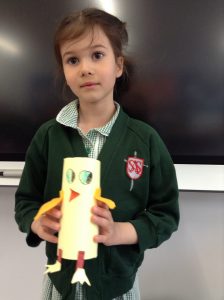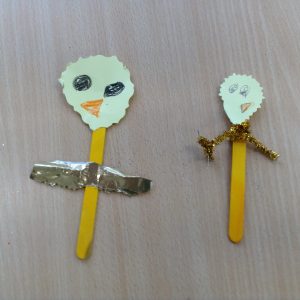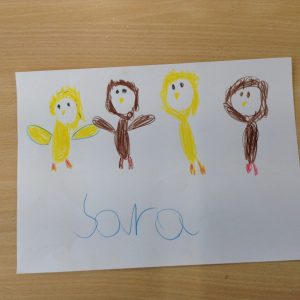 We had more fun with Fairy Tales when we visited the outdoor learning area and made our own magic wands.