Council of Europe, European Day of Languages, 26 September 2021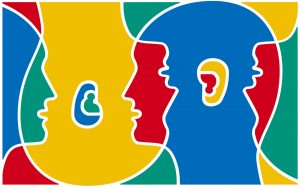 We are so lucky to live in a linguistic and cultural melting pot here at St Alban and St Stephen Catholic Primary School and Nursery!
We are always finding lots of links to other languages in class, through our French learning.
Over the past two weeks, we have been focusing on French phonics, attaching sounds to particular groups of letters. Ask your children if they can remember the sounds that we have been practising. Better still, can they find any words in English, that we have borrowed from French, with the sounds in them?
On that note, Sunday 26 September is European Day of Languages. It is a great celebration of the diversity of language and aims to promote intercultural understanding. There is a great website full of fun and fascinating facts about European languages and loads of quizzes and games to play. Here is the link, if you want to take a look. Have fun!
https://edl.ecml.at/
Bon week-end.