We held our AGM on 8th November and wanted to share some key updates. Thank you to all who came along, it was great to see you taking an active interest in what the PTA does for our school.
The meeting was led by PTA Chairman, David Eaton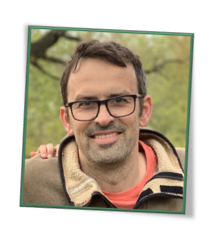 Location:
At the lower site, Vanda Crescent.
In attendance:
Members of the PTA, including parents, carers and teachers
Topics that were discussed on the night:
Financial overview
Proposed plans for spending the funds raised by the PTA
Events: what's coming up soon (heads up: quiz night planned for 3rd February, Black Tie Ball is confirmed for 24th March)
Election for the PTA

It will be officially announced in December's newsletter that after six years in the role, David Eaton will be stepping down from his position as PTA chairman in July 2023.
We are also on the lookout for a new PTA secretary.
If you would like to put yourself forward for either role, please get in touch with David at SSASpta@gmail.com.
There are a number of actions from the night on various topics. If you would like a copy of the AGM minutes, please ask your class PTA rep.