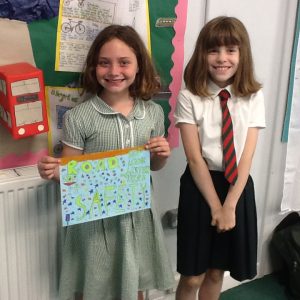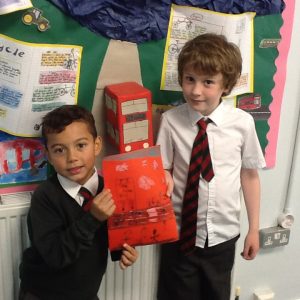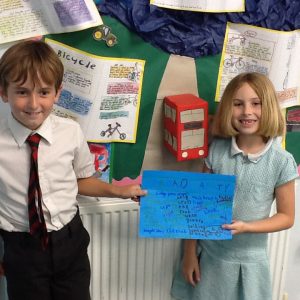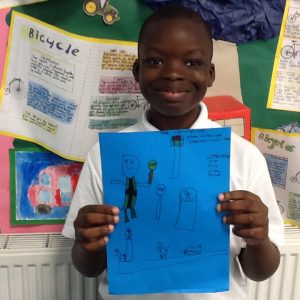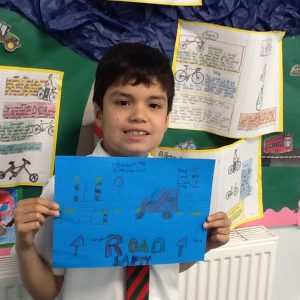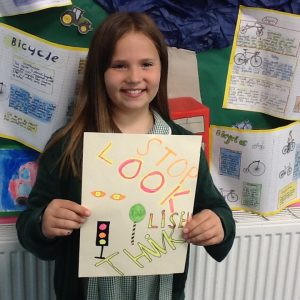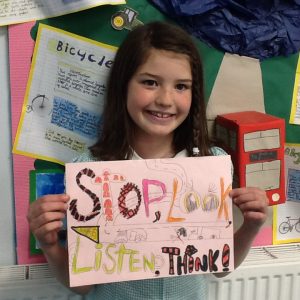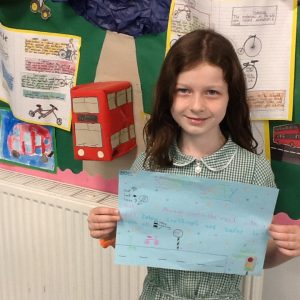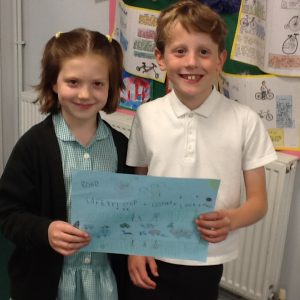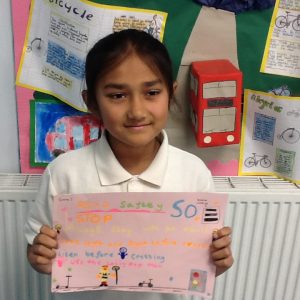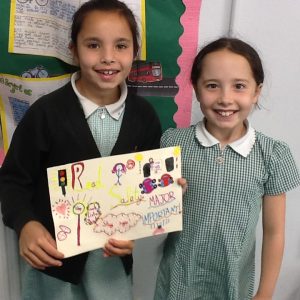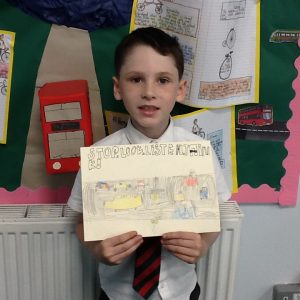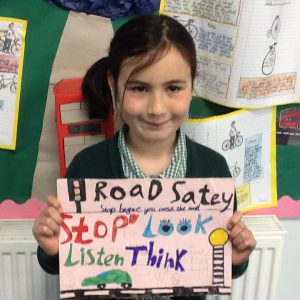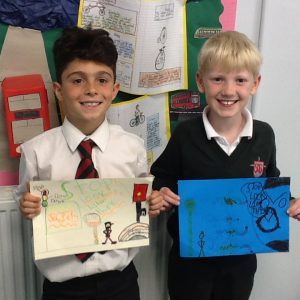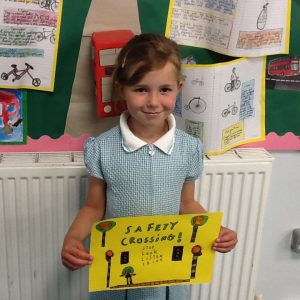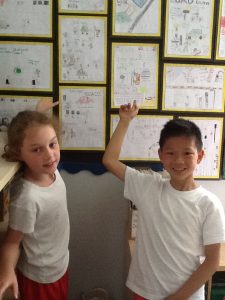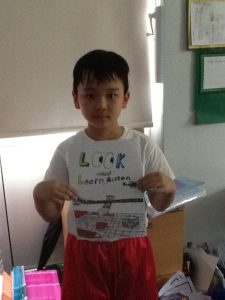 In Year 3 this week we were lucky enough to join in a road safety session where we learnt about safe places to cross the road.  We have found ways to spot the good places to cross a road and how we should behave when we do so.  Afterwards, we made road safety posters, either by ourselves or in pairs. The children were very respectful throughout the online session, Well done children!
We have had a fantastic Sports Day today – you can read all about it in the newsletter.
Have a lovely weekend everyone.