In Science this half term we have been learning all about rocks!  We have done some lovely experiments over the past few weeks.  The children have impressed us with their  maturity and amazing recall of facts.
We started by using some scientific skills to test whether certain rocks were permeable or impermeable.  The children closely observed and recorded as their partners carefully dripped water onto a variety of rocks.
We went on to look at the three main types of rocks – sedimentary, igneous and metamorphic.  By making strange sandwiches the children explored how sedimentary rocks are formed of different layers.  In an unusual activity we used chocolate in two different ways to show igneous and metamorphic rocks.  I am sure your children will tell you more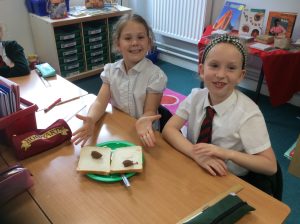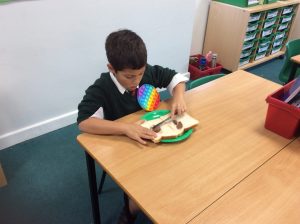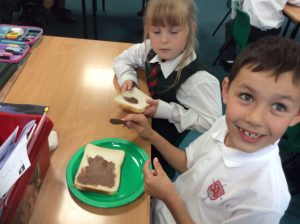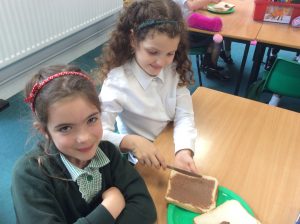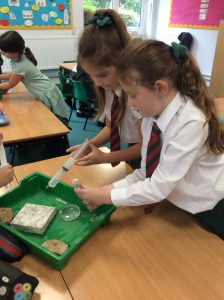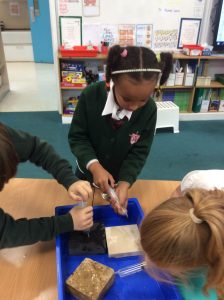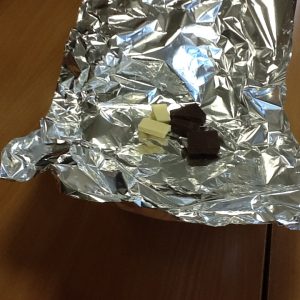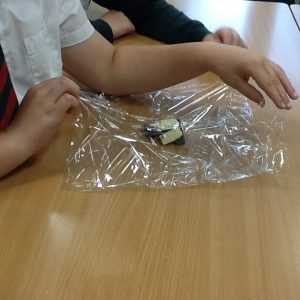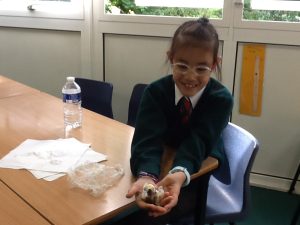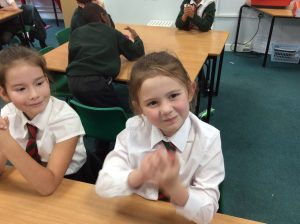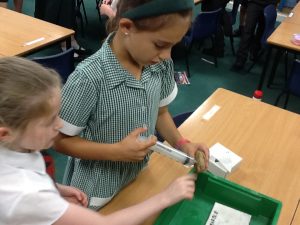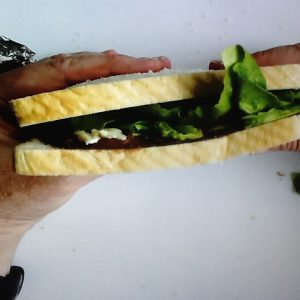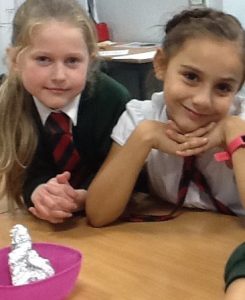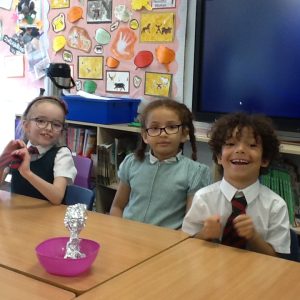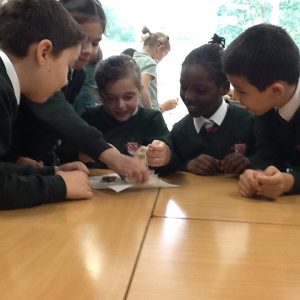 about it if you ask!