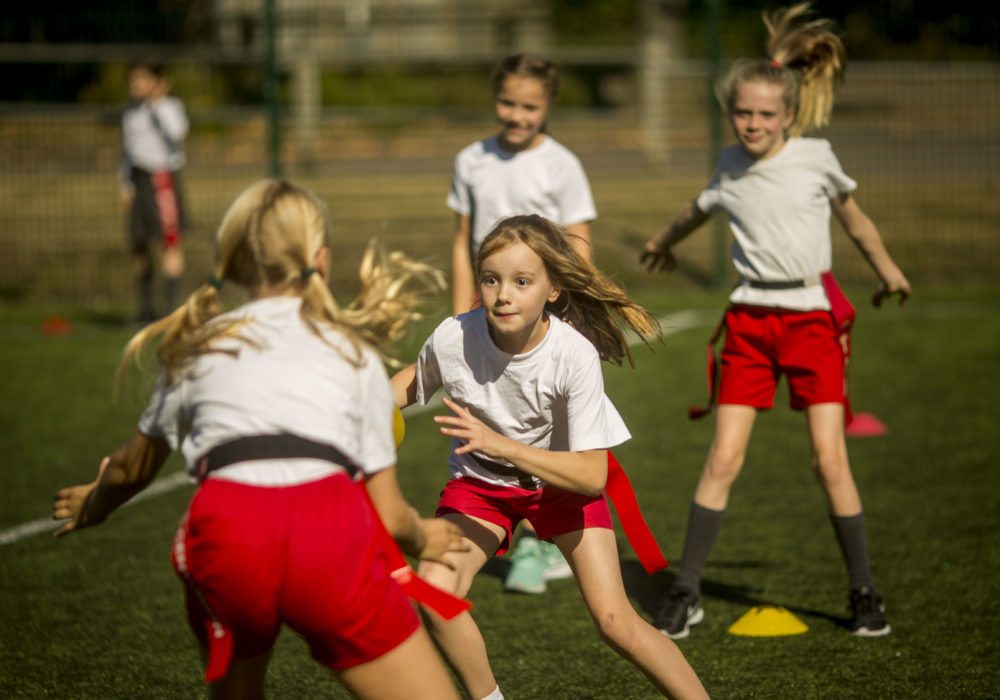 Team Reports
Cross Country @ Colney Heath – Thursday 26th September
10 children from year 6 travelled to Colney Heath Primary School to compete in the first cross country event of the year. There was the usual excitment and buzz as their always is for the first race of the year, but there was also some nervous energy as some children were competing in a cross country race for the first time. The children gave an amazing account of themselves, representing our school with pride and honour. Representing the girls team was Sophie McMahon, Rachel Kincaid, Isla Vessey, Rosa Spitzer and Summer Herron. The boys team consisted of Thomas Leach, Toby Robertson, James Robison, Alexander Robison and Boris Wegenek. A big congratulations to Isla and Boris who were the top performers for our school!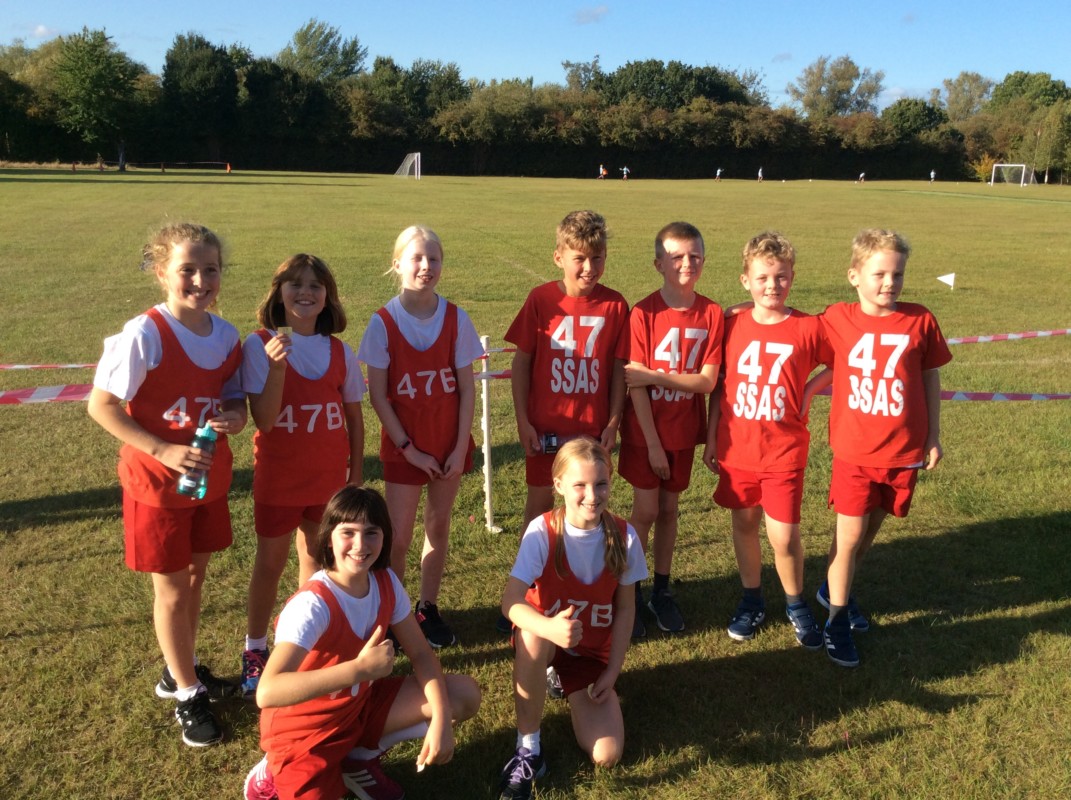 ---
Boys Football Vs Prae Wood (St Albans City Cup) – Friday 27th September
Our boys football team travelled to Prae Wood Primary School to compete in the first football match of the year. There were many heavy showers in the build up to the match, but thankfully the rain held up while the boys were playing. The first half began in a very open and even fashion, with both teams having chances to take the lead. Prae Wood forced Benedict Batty into some sublime saves and he kept us in the match. Then, a fabulous finish from Thomas Archer into the top corner gave SAS a 1-0 lead. SAS were playing with extreme confidence, and shortly after the first goal, we went 2-0 up after a great corner from Harry Herron was slotted into the goal by Will John. Benedict was then called on to make some more fabulous saves before half time to ensure the score was still 2-0 at half time. After a quick drink of water, SAS went back out and matched their first half performance. But there was no question, our star performer on the day was Benedict. Again in the second half he made some sublime saves. Unfortunately, Prae Wood did score a fantastic late solo strike, which even Benedict couldn't save! But that proved to be nothing more than a consolation goal as SAS won the game 2-1. The boys now progress to the next round, where they will face Aboyne Lodge.
SAS Team: Bendict Batty, Boris Wegenek, Ethan Robertson, Will John, Tom Luckhurst, Thomas Archer, Harry Herron, Thomas Leach, Aaron Henry, Adrian Henry.
---
Boys Football Vs Gardenfields (Boys B League) – Monday 7th October
The SAS boys team played Gardenfields in their first league game of the season. The boys were full of confidence after their impressive win in their first game. However, they were playing a very impressive Gardenfields team on a wet and slightly sloped pitch. It was difficult to control the ball but our players showed great determination and power in the tackles, limiting Gardenfields chances on our goal. Benedict Batty, an impressive performer in our first game of the season, made a few good saves in the first half but never looked in trouble of conceding. SAS struggled to create many chances on goal and teams went in at half time 0-0, a fair reflection on the first half. In the beginning of the second half, Gardenfields lifted their performance. Benedict was now much busier in the goals, but was still making some great saves. We looked solid in defence, until one of Gardenfields defenders hit a long range shot which squeezed through our midfield and defence and left Benedict with no chance to save it. Gardenfields go up 1-0. But this goal only motivated our players. They were determined to not lose this game and they played out of their skins. Great performances in the second half from Harry Herron, Boris Wegenek and Thomas Leach meant that we were now creating more chances. After a sustained amount of pressure, we got the goal we deserved. Harry picked the ball up just over the half way line and went on a run, beating 2 Gardenfields players on his way, and slotting the ball confidently into the back of the net. A sensational solo effort. The two sides were now level, 1-1. There was still enough time for either side to score a winning goal, but neither team wanted to lose this game and were defending superbly. The game ended 1-1, the teams sharing a point each, which was probably a fair result as neither team deserved to lose this game!
SAS Team: Bendict Batty, Boris Wegenek, Ethan Robertson, Will John, Tom Luckhurst, Thomas Archer, Harry Herron, Thomas Leach, Aaron Henry, Adrian Henry.
---
Cross Country @ Fleetville Junior School (Tuesday 15th October)
11 children from year 6 took a short walk with Mr O'Neill up the Alban Way to Fleetville Junior School for the second cross country race of the year. Our racers understood the expectations and demands of the cross country races, learning from their previous experiences and the children represented the school immaculately. Their experience, mixed in with some children who were competing for the first time, meant we achieved some superb scores. The girls team was comprised of Ciara Adams, Isla Vessey, Rachel Kincaid, Katherin Kincaid, Maria Rabassa and Mikayla Blessing. The boys were Thomas Leach, Harry Herron, Boris Wegenek, Patrick Collins and Will John. A huge congratulations to Mikayla and Boris who were the top scorers for the school!
---
Girls Football @ Bowmansgreen Primary School (St Albans City Cup) – Wednesday 6th November
On Wednesday 6th November the girls football team took part in a football match against Bowmansgreen School. The team was Bella, Matha, Lauren, Evonie, Sophie, Katherine and Rachel K. The first half went really well, we won a free kick in the first 10 minutes which the team let me take. I scored and it was 1-0 to us. The team had done really well to get past strong defenders and with a great build up from the team I scored again. We were all quite tired but luckily the half time whistle went! In the second half, Bowmansgreen came back stronger but that didn't stop us working twice as hard. The defenders and Bella (the goalkeeper) did well to block shots. Unfortunately, the ball landed in our box and went in. But we kept it 2-1 and when the full time whistle went we were all happy and proud that we had won and that we were through to the quarter-finals of this cup. Bowmansgreen voted Martha as the player of the match which definitely deserved. Well done SSAS!
By Rachel K