Outdoor learning in the sun
This  week was  orange squash and sun hat weather as opposed to the hot chocolate and winter  coats  weather we had  before half  term. The  children  enjoyed identifying different  plants and making leaf and bark rubbings, using different  coloured crayons. Some of the  children turned their rubbings into nature pictures using real plants. These  are some  of their creations.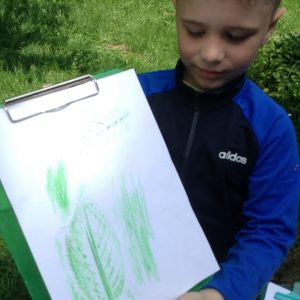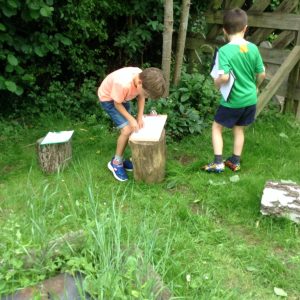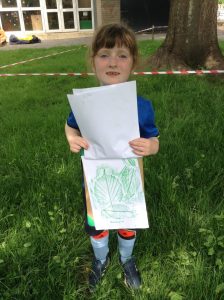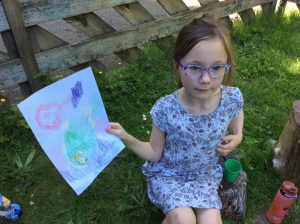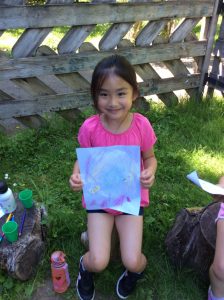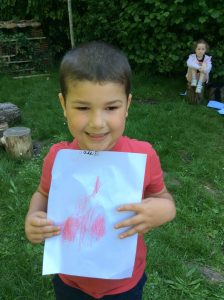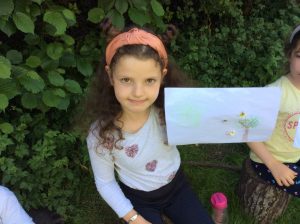 Colour wheels
The  children have  learning about  primary  colours and have been experimenting mixing these to create  secondary colours.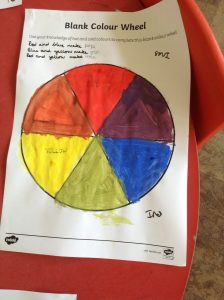 Creating a manual for a toy  monster
This  week in our  English lessons we have been reading the book 'Monsters: an owner's guide'. We have been busy creating our own monster manual and we've done some pictures that we will use to illustrate our own manuals.