The second half to the Summer term has started as it should with the sun shining down on us during PE.
The focus of the learning this week in Year 3 was to explore how we can use our bodies to make us run as fast as possible. We looked at how different parts of our body can affect our speed, running with our head looking at the sky, the floor, moving side to side, running with our arms behind our backs and out in front of us.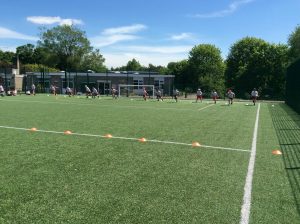 Year 1 enjoyed learning how to run as part of a team with their equipment relays challenges and learning the importance of collaborating and organise a team to allow them to run as fast as possible.