Congratulations to the Year 6 boys football team who made it through to the St Albans Annual 6-a-side tournament last Saturday.  The boys played the best schools in the district only losing their last game stopping them progress into the final.  The Year 6 squad have been fantastic to coach this year with their enthusiasm, commitment and teamwork.  This great picture shows the boys team talk before one of the games at the finals.  Well Done boys you should be very proud!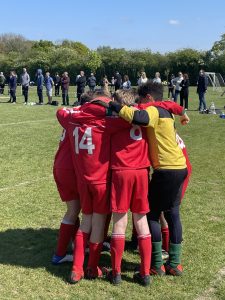 In Year 1 the children were learning the importance of teamwork.  Seen here working together to change the coloured cones from dishes to domes.  The children had fun coming up with different ways to travel to the cones each time.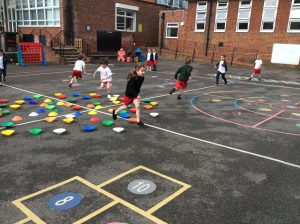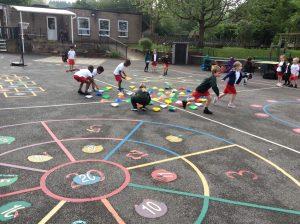 Year 4 have also been improving their teamwork skills by playing Rapid Fire Cricket.  The fast game keeps everyone active whether batting or fielding. The children enjoyed working together to come up with some great tactics in the field.