We continued to celebrate the Coronation of King Charles III by creating a collaborative piece of art work.  We each coloured in part of the picture and then put the pictures together, like a giant  jigsaw puzzle!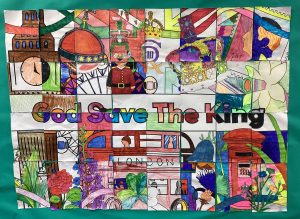 We have continued to find out about Monastery life, following our visit to St Albans Abbey last week.  We completed our illuminated letters and have been writing about the dissolution of the monasteries.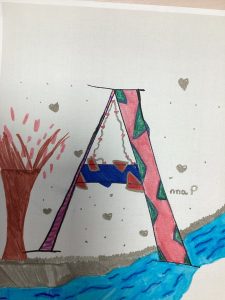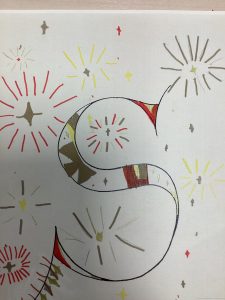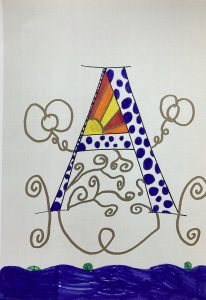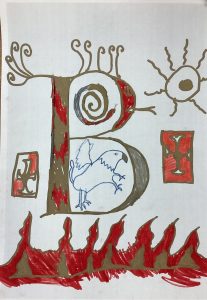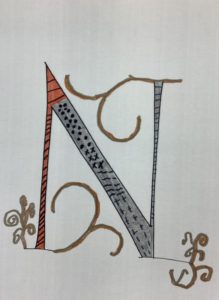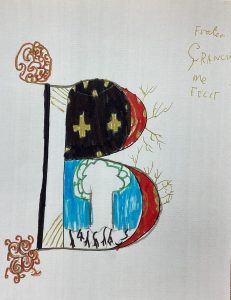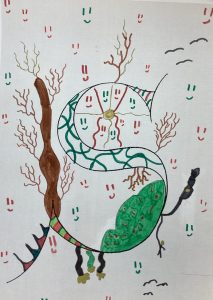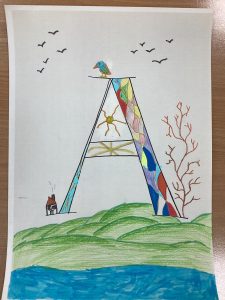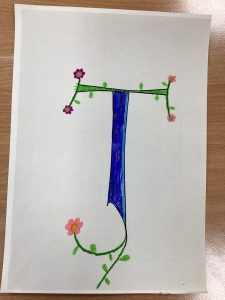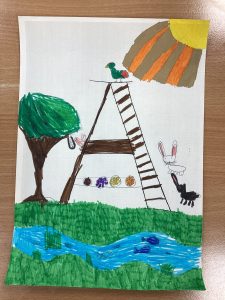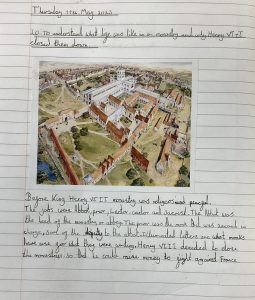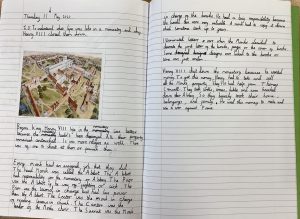 We planned and took part in a Class Worship, to celebrate our RE topic about 'Pentecost'.  We thought about the Big Question "What does new life mean to you?"
We gathered in a circle, around the a prayer focus set up by the children.  The children decided to use the cloth with flames on it to remind us of the story of Pentecost and used candles to show the light of Jesus.
We listened to the Bible story about when the Holy Spirit came to the disciples.
Our response was to say a silent prayer of thanks to God for sending the Holy Spirit.
For our Mission, the children decided to try to spread the good new of Jesus to others, just like the followers of Jesus did.