This week our focus text has been 'The Three Billy Goats Gruff'. We have been mastering our acting skills. We are all using our voices really well to become different characters. Some of us were the narrators this time and did a brilliant job, remembering to use the story words 'Once upon a time…' and 'happily ever after'. Later on in the week we will be looking at a different version of this traditional tale – from the troll's point of view.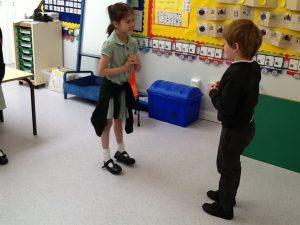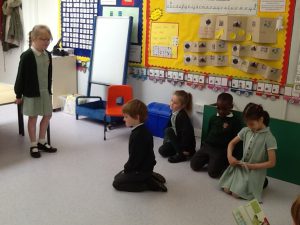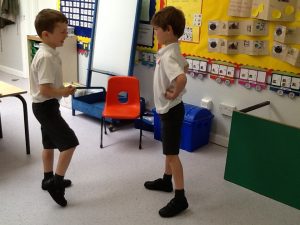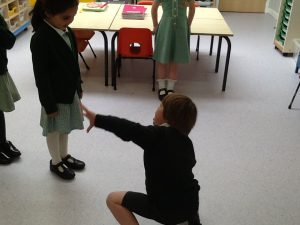 In design and technology we have started to make moving pictures – the troll with his eyes moving. First we cut out the troll's face, then we decorated it and drew the eyes onto a strip of card. Then we weaved the card through the slots in the eyes and made our trolls come to life!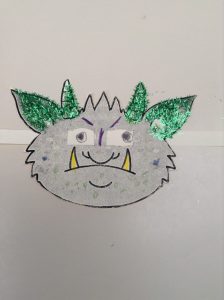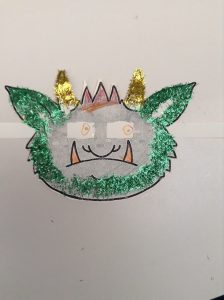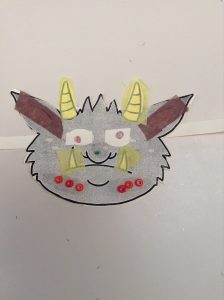 In our child initiated learning time we used the construction resources to make bridges for the billy goats to cross.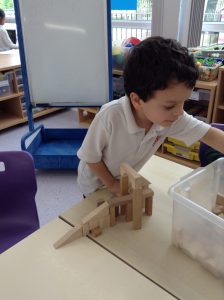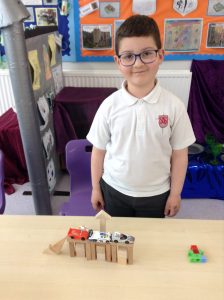 Our forest school began this afternoon with a little rain, but then the sun came out! After our hot chocolate and biscuit we got busy making magic wands. We used ribbon, string and beads to decorate our wands and decided on our own magical powers! Some of our wands could lift things and people off the ground, some turned us into frogs!