English
We have continued work on our class book The Lost Happy Endings. As part of this work, the children have been learning how to use noun phrases to add extra information to a sentence. We followed the formula determiner + adjective + noun + prepositional phrase to construct sentences. Here are some of the sentences they wrote: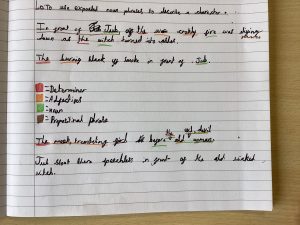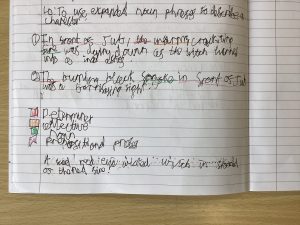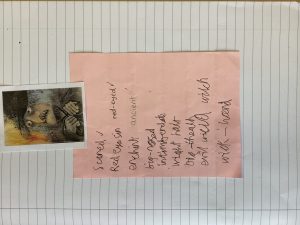 Maths
We have finished our unit on place value and have started a topic of negative numbers. The children have practised counting forwards and backwards through zero and discussed whether or not they agree with the statement, 'Negative numbers are smaller than decimals'.
Science
In science we learned about Isaac Newton's contribution to discovering gravity. The children then wrote a poster or fact file about his work.
RE
The children have the exciting opportunity to contribute to the prayer garden. After a class discussion, they have drawn what the word 'faith' means to them. The children's ideas will be turned into a mosaic which will be hung in our prayer garden, off the dining room hall.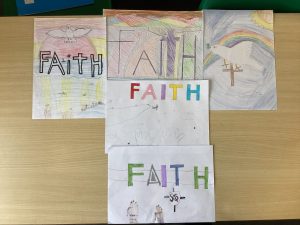 Reminders
Autumn is now upon us, so please remember to send your child to school with a waterproof coat.
Have a lovely week!
The Year 5 Team