The Tiger certainly 'came to Tea' !!!
This week the Tiger visited the children in Year 1. He was a very cheeky tiger, who looked inside the children's lockers, drank the Teacher's tea and chased the Teacher around the classroom! He also, jumped on the desks and threw die across the classroom floor. The children were very amused, but the Teachers were shocked at his behaviour. Afterwards, the children used this inspiration to order the events and used 'sequencing' language.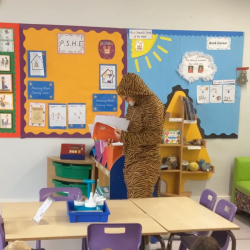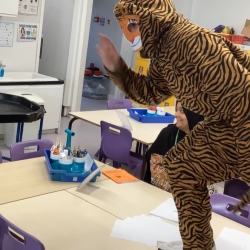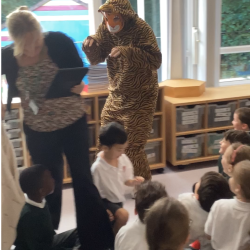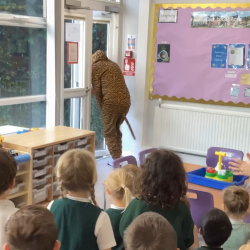 Next week, we shall be writing to the Tiger to persuade him to come back and visit us again.